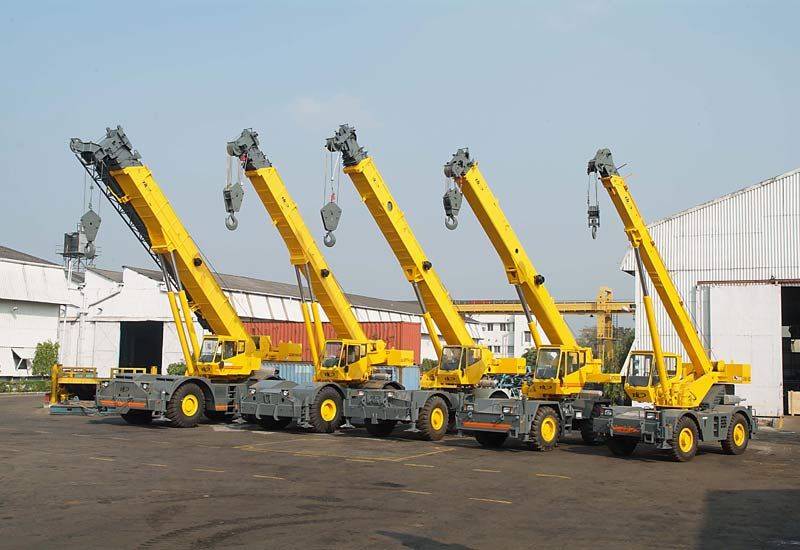 The construction industry will never survive without cranes. For your information, a crane resembles a tower that features pulleys and cables which can be employed to lift up and lower down any type of materials used in construction. This type of heavy equipment is usually built temporarily. This can either be fixed to the ground or mounted on a vehicle.
Operation of this type of heavy equipment can be done in two ways: through radio type controls or a push button control station. The safety of the crane and the crew will rely on how skilled the operator is.
When we talk about cranes, the first thing that you would think of is the tower type. For your information, there are various types of cranes that are used in different types of construction projects. These are as follows:
Telescopic cranes
This type of crane has a boom which features certain amount of tubes fitted inside the other. With the use of a hydraulic mechanism, the tubes are extracted or retracted with the aim of increasing or decreasing the length of the boom.
Mobile cranes
This is the most basic variant of crane that you can ever see. This type of crane exhibits a telescopic boom or steel truss placed on top of a mobile platform. Mobile platform types include railed, cat or wheeled truck. The boom can be lowered or raised with the use of hydraulic cylinders or cables.
Truck mounted crane
A lot of construction companies are investing on this type of crane because this is highly mobile. This type of crane is fixed on a rubber tire truck. During hoisting, the crane can be stabilized and leveled using outriggers. These outriggers can be extended in a vertical or horizontal manner.
Tower cranes
This is like a balance crane but it is a modernized one. This type of crane is fixed to the ground. Because of this, it provides the best lifting and height capacity. With these benefits, this type of crane is commonly used in the construction of taller establishments.
Loader Cranes
A loader crane is a type of crane that has an articulated arm attached to a trailer. The arm is moved and powered hydraulically. This is most commonly used in loading heavy machineries into the trailer. When not in use, the crane can be folded and stored at a small space.
Overhead Cranes
This is most commonly known as suspended crane. The main purpose of this type of crane is to lift heavy loads in various factories worldwide.
Cranes offer different types of purposes. In the construction world, it is used in transporting heavy construction materials from one place to the other. On the other hand, it can be used to move various machineries and heavy equipment into steep hills, pipes and trenches for the excavation industry. If you wish to make the most out of your crane investment, you need to find a reputable dealer like Rock and Dirt.