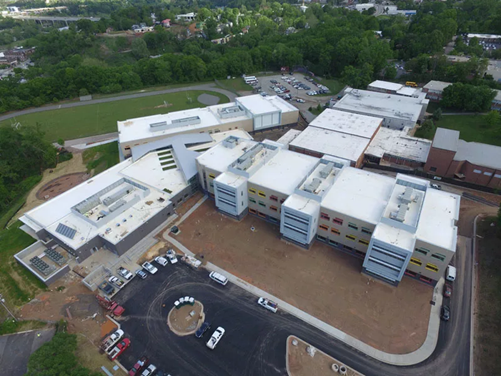 As the fourth quarter of this economically turbulent year gets underway, many business owners' priority is saving money. Oftentimes, we associate saving money with cutting costs or even not spending at all. On the contrary, savvy business professionals know that there is a logic to actually spending money, or more precisely, to investing money, to effectively save in the long term. In other words, how much money are you losing by not investing in the things that matter most to keep you in business?
We often take our building premises for granted. Most maintenance needs only occur every few years at most, or every few decades at least, so we aren't thinking about it every day. The roof of your commercial building is the first defense against the outside elements, making it one of the most crucial yet overlooked assets that keep your business running. Let's look at a few ways in which investing with a high quality, expert industrial roofing contractor will save your business money down the road.

Quality
We're not going to beat around the bush: A roof is going to cost a lot of money. If you're going to spend a considerable sum of money, you should feel confident that it will be a worthwhile investment. A superior quality roof will last about 30 years, depending on the material used.
Connect with a local contractor who you can trust to have your roof installed correctly. Improper installation leads to maintenance problems that shouldn't have arisen until after decades of wear. You don't want to fork out a hefty pile of cash only to have to do it again in a couple of years. Master roofers will also implement construction methods that won't halt or interrupt your normal flow of business.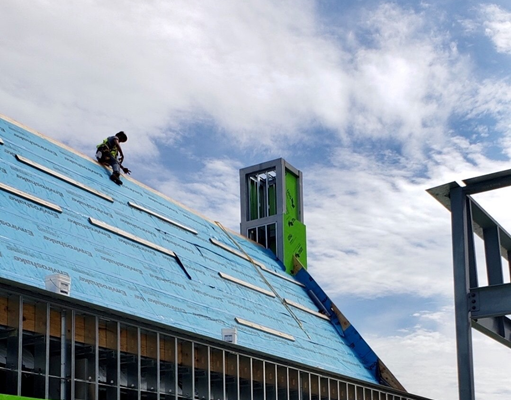 Energy Efficiency
There are a wide variety of roofing systems and materials to choose from. Your unique situation may require a particular option. However, if possible, it's a good idea to keep energy efficiency in mind as a factor in the decision.
Roofing materials play a role in how much you spend every year on heating and cooling. A roof that is expertly sealed will provide better insulation. Light-colored roofing is an ideal option for hotter climates because it reflects UV rays, keeping the interior of the building nice and cool. Dark-colored materials transfer heat into the building, making it a better choice for cooler climates. When you have an energy-efficient roofing system, you reduce strain on your HVAC, potentially prolonging its life, and save money for decades on the electric bill.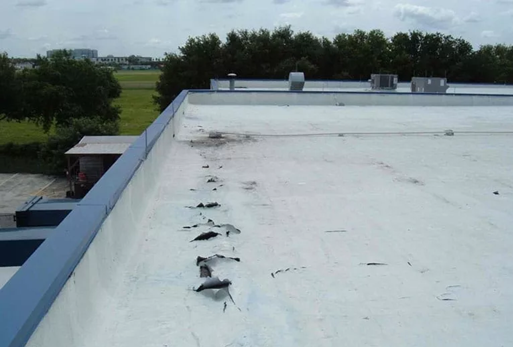 Preventative Maintenance
Over time, the waterproof top membrane of your roof will degenerate and eventually cause leakage. If water seeps into the roof insulation, it will spread the moisture over a larger area and even to the building's interior. Once you start to see water stains on your walls and ceilings, mold and other structural deterioration is not far behind.
Things don't last forever, and this process is inevitable. However, you can delay it with proper preventative maintenance. It's best practice to get routine roofing inspections twice a year. The roofer will clean debris off of your roof and gutters, plus make you aware of any minor issues that could become majorly expensive issues if left untreated.
____________________________________________________________________________
Commercial roofing saves you money when you invest wisely from the start on the right kind of roof for your building and work with a contractor you can trust. Still not convinced? We'll leave you with some numbers. Below are the average costs per square foot of repairs you may have to face otherwise.
A ceiling replacement costs $1.50-3.50 per square foot. For an average 12,000 square foot office building, that's $18,000 – $42,000
Replacing an HVAC unit costs on average $5,000 – 10,000 or $25-60 per square foot.
Repainting 12,000 square feet at $2 – $3.50 per square foot totals $24,000 – $42,000.